The Philippines' Top Beaches in Pictures
"At the beach, life is different. Time does not move hour to hour, but mood to moment. We live by the currents, plan by the tide and follow the sun." –Author Unknown
As a tropical country, the Philippines has been lauded as the country of perpetual summer and postcard-worthy beaches in Southeast Asia. Without a doubt, as a country with over seven thousand islands, it would be no wonder to find these numerous islets would be teeming with a wide array of natural wonders. Incredibly endowed with caves, waterfalls, mountains, beaches and a whole lot more, the Philippines has a lot more to offer in terms of variety when it comes to nature-tripping.
But if there is one thing this country should be known for, it should be for their Instagram-worthy beaches that are akin to a tropical paradise which is further buttressed by being named as one of Conde Nast traveler's Best Island in the World 2015. The Islands featured in the spread would be enough to substantiate Philippine's claim to fame as one of the world's countries with the best beaches. Below are seven of the most picturesque beaches in the Philippines–a fraction of the many beaches you can get to see and experience in the country:
1.)    Panglao, Bohol (ALONA BEACH)
Bohol is known to be the country's land of tarsiers and is where you can find the world famous Chocolate Hills. But recently, it has been an up and coming spot for beach-goers. Alona Beach which is located in Panglao, Bohol has been attracting locals and tourists alike and is known for its quaint charm and privacy–a welcome and relaxing alternative to jam-packed Boracay.
2.)    Caramoan, Camarines Sur (BAG-ING BEACH)
A quick gander at the places you can find in Caramoan would immediately give you a glimpse of its unmatched beauty. Relatively unknown, the place only garnered international attention when it was featured on the reality show "Survivor" which has been filmed there for several years. Caramoan boasts of many pristine and white sand beaches and Bag-ing Beach is just one of them which you visit as part of an island hopping tour.
3.)    Coron, Palawan (BANOL BEACH)
Palawan has already been known to be Boracay's alternative, albeit more expensive when it comes to beautiful and picturesque beaches. It has reached worldwide acclaim not only for its gorgeous beaches but its excellent diving sites as well. If you ever get the chance to visit Palawan, make sure to have Banol Beach as one of your stops. Its breathtaking beauty will surely sweep you away.
4.)    Cebu (BANTAYAN ISLAND)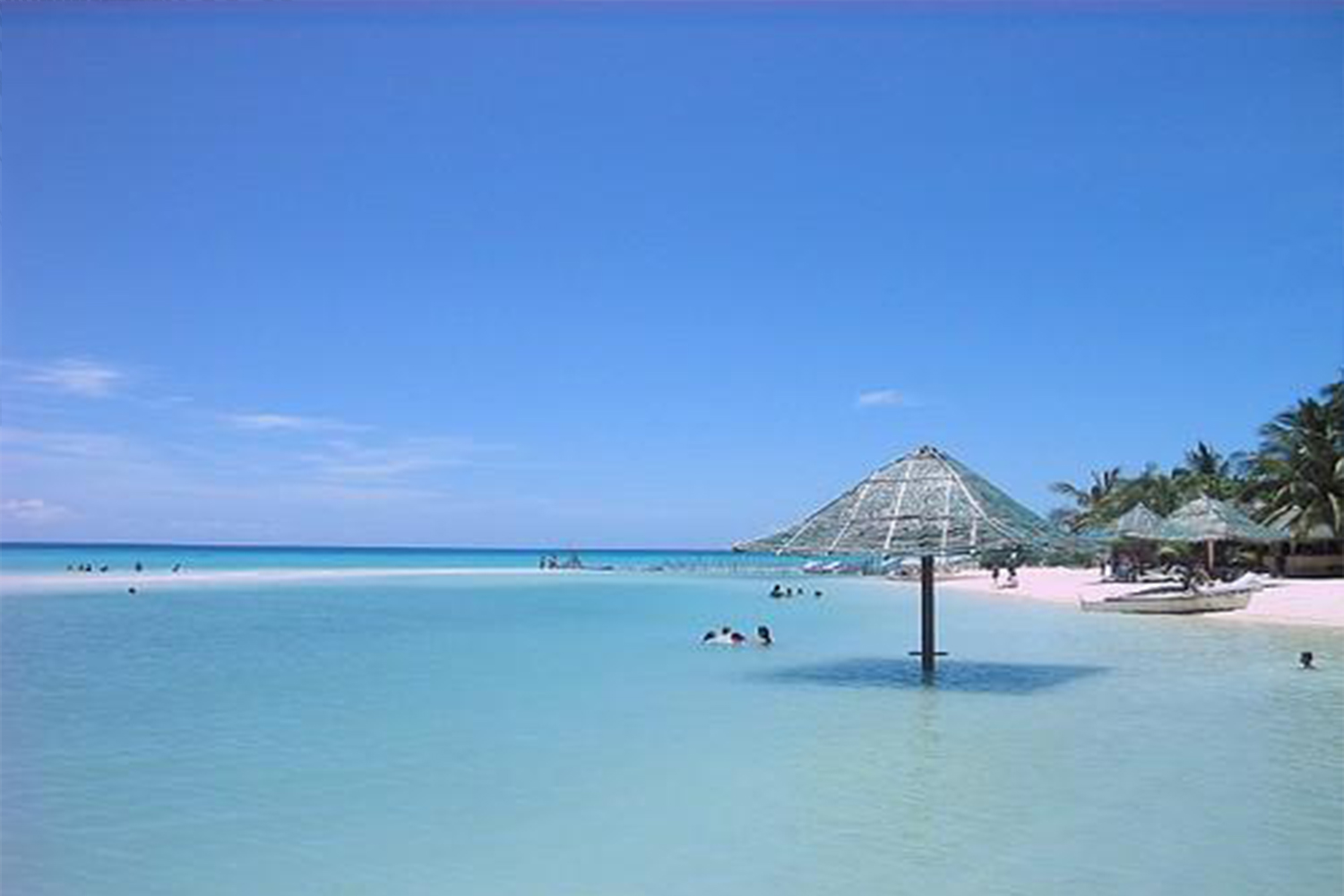 The island Mactan of Cebu, as well as several others in Cebu's southern area, is already known to be teeming with gorgeous and picturesque beaches. But if you have already had your fair share of Cebu's beaches and would want to mix it up, travel northbound and take a boat to one of its close islands, Bantayan. The island is rich with marine life, and fresh seafood is almost always a guarantee. Apart from frolicking on the beach, there are a lot of activities you can enjoy which would make your stay a lot more pleasurable.
5.)    Siargao, Surigao del Norte (DAKU ISLAND)
Known to be the country's surfing capital, it would come as no surprise that the island would be prolific with exquisite beaches. Additionally, Siargao would offer its visitors three islands filled with beaches to choose from, and Daku Island is just one of the three.
6.)    Palompon, Leyte (Kalanggaman Island)
Although ravaged by the Typhoon Haiyan three years ago, Kalanggaman Island remains to be one of the Philippines gorgeous beaches. In fact, the damage has done little to ruin the postcard-perfect view as the island features a fantastic sandbar which is visible during low tides. The picture perfect view this island offers is absolutely breathtaking.
7.)    AKLAN (Boracay Island)
No list of Philippine's most beautiful and must-visit beaches would ever be complete without the inclusion of Boracay. Although known to be a party-goers haven rather than a place of solitude and relaxation, Boracay still has a lot to offer when it comes to an excellent beach life. The powdery white sand and innumerable activities you can enjoy while there remains unmatched that it would be no wonder it that it is considered as the beach capital of the country.
Image Source, Image Source, Image Source, Image Source, Image Source, Image Source, Image Source, Image Source