Affordable Travels: Four Cheap Alternatives to Hotel Accommodations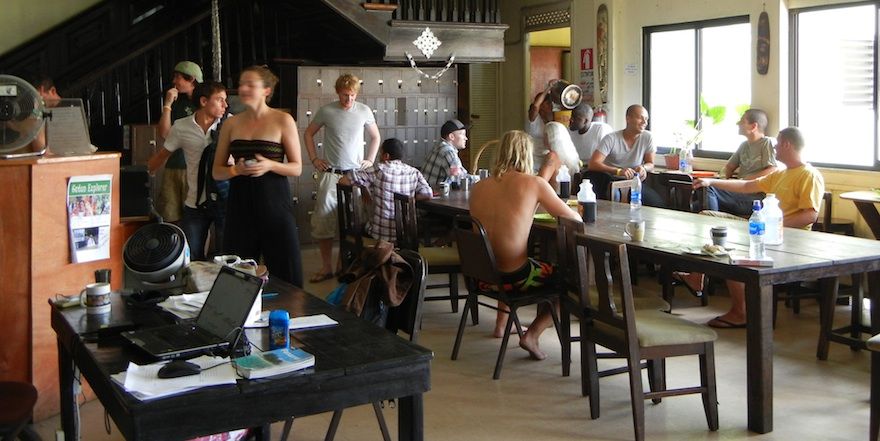 "I love hotels for their solitude and comfort, but I believe a seedy one can have as much promise as a plush one." -Freema Agyeman
Traveling frequently can be a rich and fulfilling experience. It is one of the ways that allow you to explore more of yourself and your capabilities. In a sense, it allows you some time to have some self-introspection. Unfortunately, one of the biggest drawbacks in traveling often is the exorbitant costs it would take just to have a suitable place to stay. In fact, one of the aspects of traveling that prevents you from having a truly immersive experience is finding accommodations that would fit your budget and allow you to see more of the foreign sights and spots you traveled for. For this reason, a lot of cheaper alternative accommodations have been around for travelers, tourists and backpackers alike who are looking for a good place to stay without breaking the bank. Agencies such as Airbnb have now offered their patrons an avenue for alternative stays—even going as far as opening up private residences with rooms to spare for travelers. Today, traveler's can opt to stay in budget inns or even in a condo in Manila during the course of their visit.
Other than that, here are more affordable places to stay so that you can have that travel experience you have always dreamed of, without necessarily breaking the bank:
1.) Vacation Rentals
There is a myriad of reasons why vacation rentals or apartment rentals should be your choice when it comes to traveling on a budget. For one, it gives you the opportunity to live as the locals do. Apart from that, you do not have to pay for expensive meals as most of these rentals come with kitchen facilities allowing you to cook for yourself. Lastly, it provides an avenue for a truly unique vacation as its lodgings are far homier than that of the hotel.
2.) Home Exchanges
Although it might seem like a risky prospect, swapping out the home you inhabit for others to occupy while you occupy theirs is truly a rewarding experience—and it helps you save some money. However, minimize the risk by connecting with interested swappers in legitimate websites such as Homelink and HomeExchange where you can swap homes safely, cheaply and securely. Furthermore, it would give you peace of mind as well as make you feel more secure if you interacted to interested and potential swappers prior to the swap date. In this way, you would get to know the people you are inviting into your home better.
3.) Camping
Instead of looking for a suitable place to stay, why not bring your own accommodations with you instead? If you have a camping set, pitch a tent to wherever you might be and kip for the night. It is an excellent avenue for being one with nature while saving yourself some money too. It costs you virtually nothing depending on where you stay (some campsites charge a minimal fee), and it offers you a myriad of natural amenities that only the local hotel could rival—from natural swimming pools to the great outdoors.
4.) Hostels
Hostels have become the premier choice of accommodations for millennials and twentysomething travelers looking for cheap deals. Hostels are incredibly ideal for extensive trips or trips to multiple destinations as it allows you to save big money. Although your accommodations are mostly communal as you share the dormitory-styled rooms with other guests, it also gives you the opportunity to make friends with other travelers as well. However, if you do want a private room, hostels would also offer it at a slightly higher price.